According to medicine, the staple food contains the Qi of the Five Elements, which can nourish the internal organs of the human body. Because the staple food we humans eat is the most precious part of plants, where their energy is most concentrated. Not eating staple food for a long time is an incorrect behavior. So, what kind of changes will such behavior bring to the human body?What happen to body when we don't eat staple food for a long time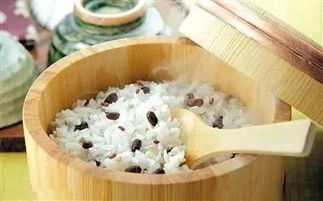 First, the body becomes deficient in Qi and blood. If you do not eat staple food, you may lose weight in a short period of time and have the effect of losing weight. But in the long run, it is easy to lead to lack of qi and blood. Whole grains are the raw materials that make the spleen and stomach qi and blood. Insufficient qi and blood will cause the human body to suffer from various diseases. From light to pale, to serious damage to the liver and lungs, no matter what he does, he has no spirit. Even suffering from some mental illnesses, the pressure is too high.
Second, it will make the body very thin. The staple food contains a lot of carbohydrates, and the carbohydrates in the staple food reach about 60%. Eating other foods alone is not enough to meet the needs of the human body. Carbohydrates are substances that supply energy to the body, and the body's own reserves are very limited. If it is not replenished in time, it will cause muscle fatigue and fatigue, often palpitation and dizziness, and brain function problems. In more serious cases, hypoglycemia will occur, resulting in coma.

Finally, it will make human skin rough. The staple food contains nutrient sugars, which can help the body detoxify. If there is a lack of this element, the toxic waste in the blood will not be excreted, and if it accumulates in the blood for a long time, it will make people look dull and dull. . Girls, in particular, are prone to wrinkles. And it is easy to lose calcium from the body, making the density of your bones abnormal, and there is a risk of developing osteoporosis.
The best weight for adults to eat staple food is about 250 grams to 400 grams per day. If you choose not to eat staple food for a long time, it is definitely a wrong approach.
Read more tips about health and fitness http://www.growmorehealth.com