Many people know that pimples can't be squeezed, but they can't control it. When they see the little white tips emerging from the pimples, their hands are about to move. When the white things are squeezed out, there will be an inexplicable achievement. feel.Why is it so cool to squeeze blackheads and acne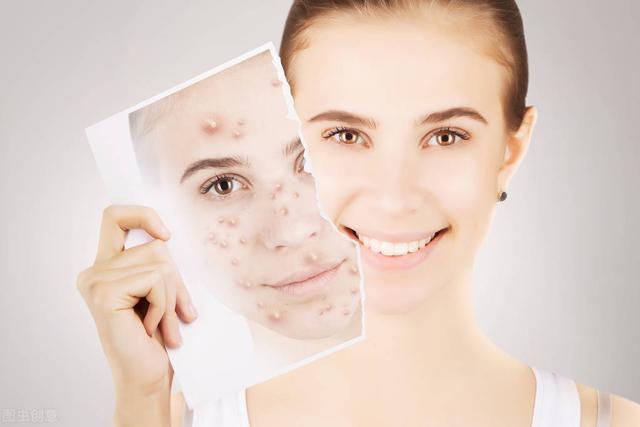 To be honest,
To be honest, why is it so cool to squeeze blackheads and acne?
When you pop the pimple and the white scum spews out, you will have a psychological hint that the dirt on your face is gone and the pimple will soon be healed. Nausea is true, but it is also true that it brings happiness, and this happiness prompts the brain to secrete more dopamine in a short period of time, making the brain feel happy, just like drinking alcohol or taking drugs. So popping pimples is addictive. After all, whether it is a teenager or an office worker, it is difficult to resist the happiness brought by dopamine.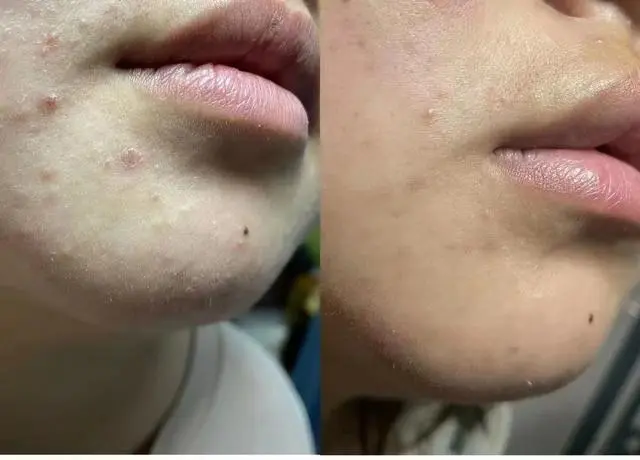 Since popping acne is so cool,
what happened to people who often popped acne?
Frequent squeezing of acne will damage the wall of the hair follicle, spread the infection to the surrounding skin tissue, and aggravate the inflammatory response; it may leave darker acne marks at light, and sunken and shrinking acne pits, or even hypertrophic scars and keloids. Wait.
To sum up in one sentence, squeezing acne is cool, but really don't squeeze it.
What to do with pimples that cannot be scratched or squeezed?
First of all, let's get to know the acne on the face. According to the acne treatment guide, acne is divided into 4 grades: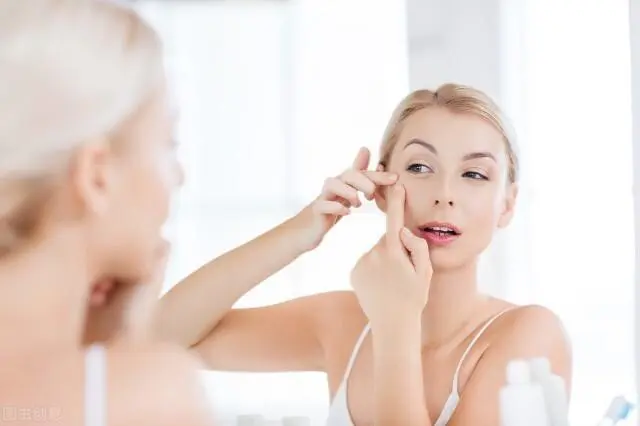 Mild (level I) only acne, belonging to the rookie level
Moderate (Grade II) with inflammatory papules, classified as Bronze
Moderate (grade III) with pustules, classified as silver
Severe (grade IV) with nodules and cysts, belonging to the big devil class
In the face of different levels of acne, different methods can be used, so as to fight acne scientifically. But for the big devil-level acne, don't hesitate, don't believe in home remedies and the like, go directly to the hospital to see a dermatologist.
Often staying up late, eating spicy and cold food, and working stress acne are mostly caused by excessive oil production from the sebaceous glands and excessive keratinization of the hair follicles and sebaceous ducts. The key to acne treatment is to unclog pores and reduce oil production. Caused by many blockages.
Then we have to mention acid, especially the relatively mild low-concentration salicylic acid. On the one hand, it can reduce the acne caused by excessive oil and clogged pores; on the other hand, it can loosen the keratin and accelerate the shedding of keratinocytes. to open up clogged pores. When the concentration of salicylic acid is less than 2%, it has better tolerance, and it is friendly to both novice and veteran of acid brushing. Not only that, salicylic acid can also be used in combination with other active ingredients, which has better compatibility and achieves the effect of 1+1>2. For example, the combination of salicylic acid and niacinamide can reduce acne marks, brighten the skin, and solve various skin problems in one step.
Read more tips about health and fitness http://www.growmorehealth.com