There are 4 reasons why strawberries cannot be eaten by children? What is the truth, let's take a look Why strawberries cannot be eaten by children?
It is said that there are many right and wrong in the beauty and misfortune. Among the fruits, strawberries are definitely outstanding in appearance. It can be regarded as the beauty of the fruits, and there are quite a lot of right and wrong. There are many sayings about the bad strawberry in the society. Strawberry is an out-of-season fruit, strawberry is stimulated by hormones, and there are too many pesticides in strawberry…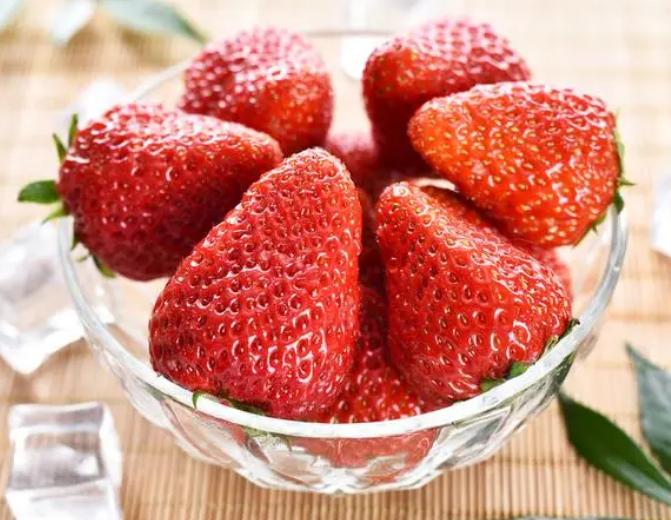 Is that true? Today, I will talk with you about the high-value fruit – strawberry.
1. There are four reasons why strawberries cannot be eaten by children?
What is the truth, let's take a look
Are strawberries an out-of-season fruit?
Logically speaking, strawberries are summer fruits. The time to market is in late spring and early summer. Strawberries like natural conditions of 15 degrees to 25 degrees, sowing in autumn and ripening in late spring and early summer.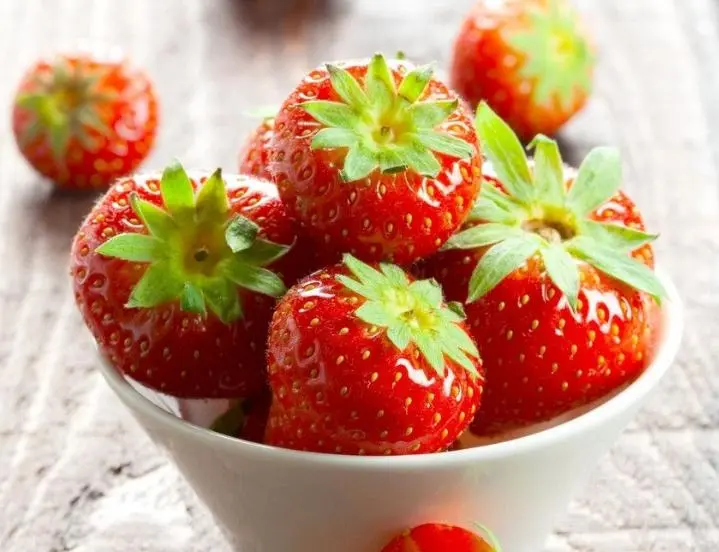 This season, a large number of strawberries are on the market. In fact, it is not because of hormones that ripen them, but because of the technology of greenhouses, the conditions such as light temperature and other conditions have become controllable, so even if they are planted in summer, they can ripen in winter.
And because the temperature difference between East and East is relatively large, it is more conducive to the accumulation of sugar, which also makes strawberries sweeter in winter, so strawberries are not out of season, and everyone can eat them with confidence.
Are strawberries dyed in color?
I often hear from parents that after soaking the strawberries in water for a little while, the water will look red, so are these strawberries using pigments? In fact, in addition to strawberries, there are many fruits in life that have this phenomenon.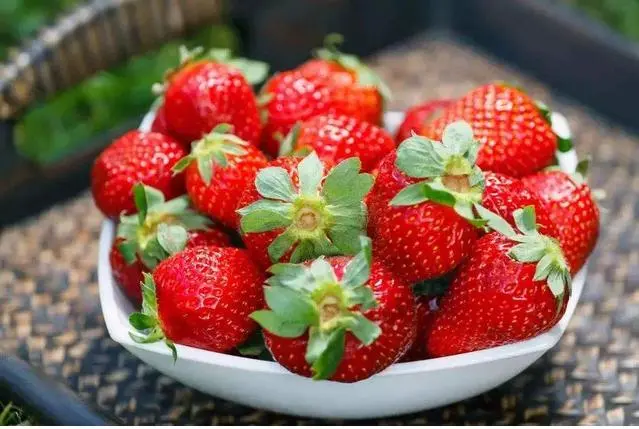 But this is a natural pigment, because all kinds of plants contain a variety of pigments. When the surface is damaged, it will fade when immersed in water. In fact, the pigment of strawberries is not only harmless, but also harmful to the human body. Still very useful.
Are strawberries hormone-driven?
Everyone is afraid when they hear the word hormone, which is actually unreasonable. There are many kinds of hormones in our own body, without hormones, the body cannot work normally.
The same is true for plants, which need corresponding hormone substances to regulate their growth. Substances that regulate plant growth are called plant growth regulators, also known as plant hormones.
It is widely used in agricultural production, and can increase the number of fruits, promote plant cell division, promote fruit hypertrophy, and improve yield. However, as a plant growth regulator, as long as the expansion agent is used in an appropriate amount in accordance with national regulations, it is very safe. .
2. Strawberries have pesticide residues, can't they be eaten by children?
Whenever parents hear the word "pesticide residue", they get nervous, but it's not necessary.
Because most of the crops we eat have been treated with pesticides, but as long as pesticides are used regularly, the impact on human health is very, very small.
And since 2015, and since 2015, my country has banned the use of highly toxic and highly toxic pesticides in vegetables, fruits, tea and other crops.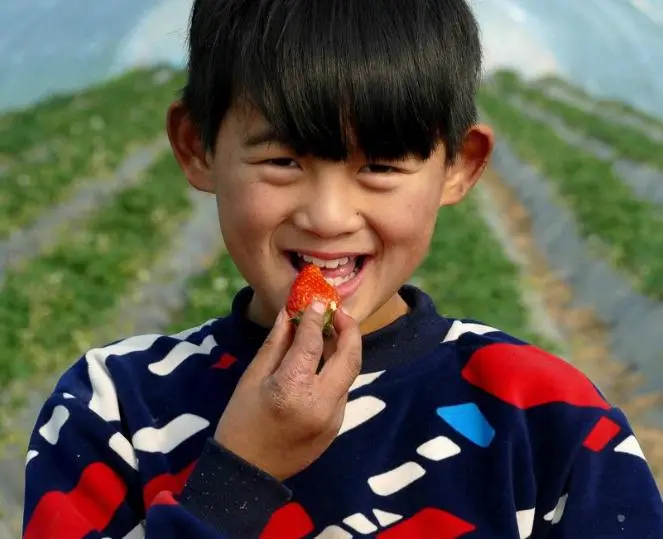 In addition, there are inspection standards of relevant departments in the market, so as long as you choose regular channels to buy strawberries, the safety of strawberries is guaranteed. If you wash them properly, eating strawberries for children will not affect human health.
To sum up: as long as the correct method is used when eating strawberries, it will not cause harm to the body, and parents can rest assured to eat them for their children.
3. What are the benefits of eating strawberries?
● Rich in nutrients
The nutrients in strawberries are extremely rich, and the pulp contains various substances such as protein and fructose. These nutrients help improve your baby's physical fitness and are conducive to healthy growth.
Not only that, strawberries also contain a lot of minerals and trace elements, which are essential nutrients for the human body.
● Cool and quench thirst
Because from the perspective of traditional Chinese medicine, strawberries are sweet, slightly sour, and cool. For people with thirst, sore throat, dry cough and no phlegm, if they eat strawberries properly, they will have the effect of cooling and quenching thirst.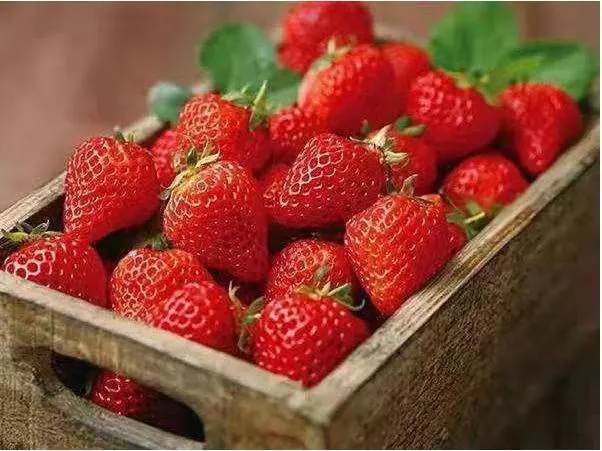 ● Nourish liver and kidney
Strawberries are rich in carotene, which can nourish the liver and kidneys, and the latest research has found that carotene also has the effect of improving eyesight and protecting eyes.
● Anti-cancer and anti-cancer
Ellagic acid contained in strawberries can protect human tissues from carcinogens and has a certain effect on inhibiting the growth of malignant tumor cells.
4. Read extension – how to clean strawberries?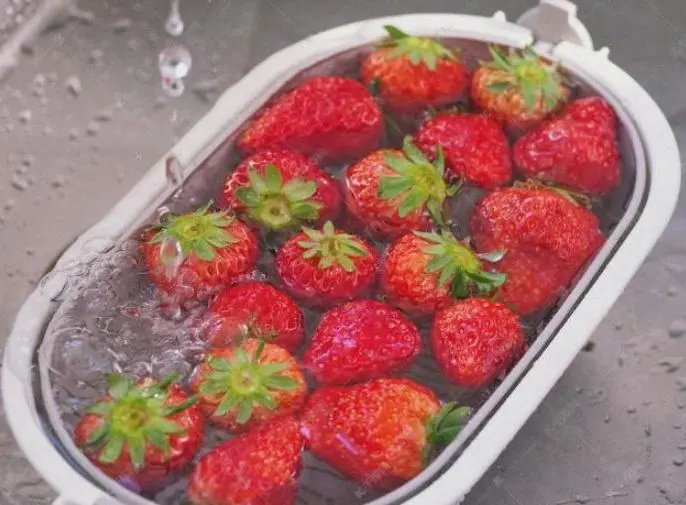 Rinse continuously with running water for a few minutes to remove part of the soil, residual pesticides and other pollutants on the surface of the strawberry.
Soak in rice-washing water for 3 minutes. Rice-washing water is alkaline and has the effect of decomposing pesticides. Then soak it in light salt water for three minutes. The light salt water has a certain disinfection effect.
Finally, rinse with clean water and eat.
Read more tips about health and fitness http://www.growmorehealth.com