When buying shiitake mushrooms, is it better to have large or small ones? Dry or wet? Remember 4 if you don't buy it, you won't suffer
Hello readers and friends, thank you for reading the food articles I shared and sharing my experience with you. Today I want to share with you the content: "Do you buy large or small mushrooms? Buy dry or wet? Remember 4 if you don't buy it, you won't suffer if you understand it"Which type of mushrooms can we eats dry or wet
Shiitake mushroom is a kind of edible fungus, it has a unique fragrance, hence the name, its nutritional value is very high, its protein content is higher than that of pork, and its calcium content is also higher than that of milk, it is a very rare healthy food, so Known as the "Queen of Mushrooms".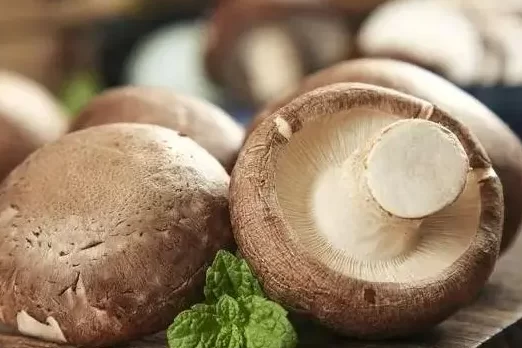 Does anyone know what kind of mushrooms are better? Mushrooms in the market are big or small, dry or wet. Which one do you usually buy? Today, I will tell you about the skills of buying shiitake mushrooms. Friends who like to eat shiitake mushrooms must learn it, and they will not suffer any losses when buying shiitake mushrooms in the future.
1. Should you buy large or small mushrooms?
Is the bigger the mushroom the better? Let's take a look at how mushrooms are classified. Shiitake mushrooms can be divided into thick mushrooms and thin mushrooms, and the standards are different.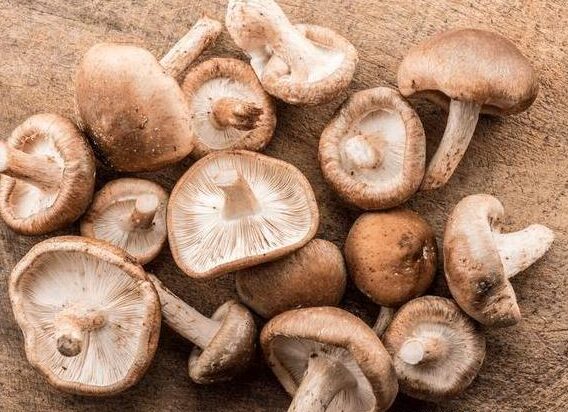 A. Thick mushroom
Thick mushrooms have a round and complete shape, thick caps, 4-5 cm in diameter, neat gills, milky white stalks shorter than 2 cm, no strange smell, no pests and injuries, and no deformities.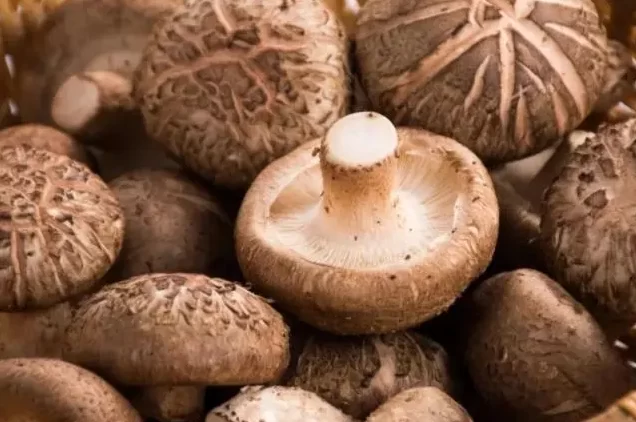 B. Thin mushrooms
①First-class mushrooms – mushrooms are round and complete, with thick mushroom caps, all open umbrellas or some curling edges, larger in diameter than thick mushrooms, more than 6 cm, flat in shape, without large open umbrellas, flanging, and gills Milky white and neat, the stipe is less than 2 cm, no insects, no odor, no disease, no injury, and no deformity.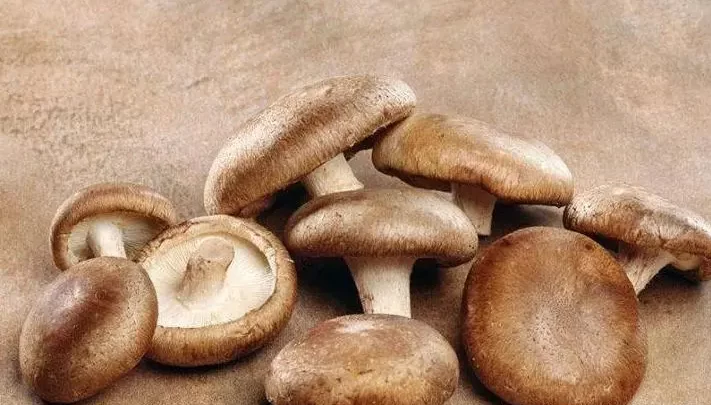 ②Second-level mushrooms—the quality is a little worse than that of first-level mushrooms, and the diameter is less than 4 cm.
③Third-level mushrooms—the mushroom shape is irregular, the mushroom cap is broken and incomplete, the umbrella is wide open, the diameter is less than 4 cm, the stalk is less than 2 cm, and there are deformed mushrooms.
Therefore, the bigger the shiitake mushroom is not the better, if it is a thick mushroom, it is smaller than the first-class mushroom of the thin mushroom; and if it is a thin mushroom, the bigger one is better than the smaller one.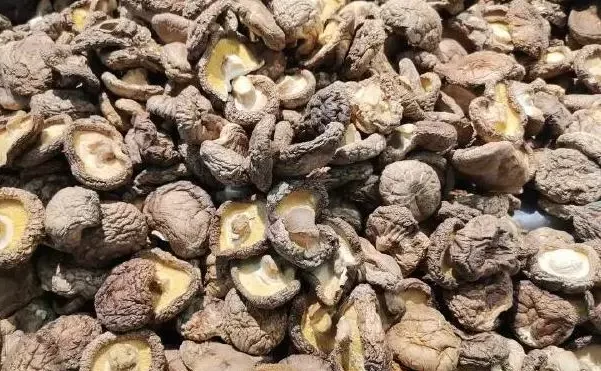 2. Is it better to buy shiitake mushrooms dry or wet?
Dried shiitake mushrooms and wet shiitake mushrooms, in addition to the difference in water content, what are the differences?
In terms of health care value, the difference between dried shiitake mushrooms and wet shiitake mushrooms is not big, but the nutritional content is very different. Wet shiitake mushrooms are higher in vitamin C than dried shiitake mushrooms, which are higher in vitamin D. To know that vitamin D can promote the absorption of calcium, so the nutritional value of dried mushrooms is higher.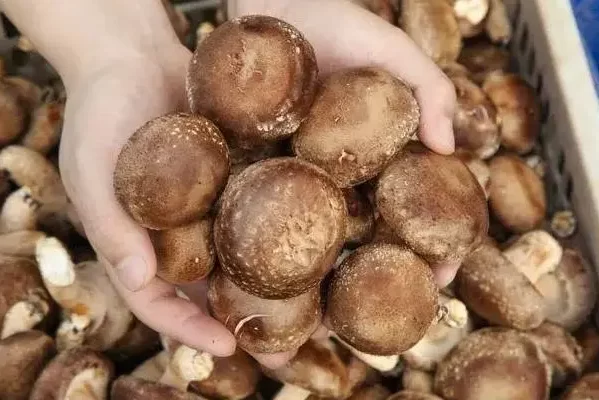 From the perspective of "fragrance" and "taste", dried shiitake mushrooms are also better than wet (fresh) shiitake mushrooms. However, wet shiitake mushrooms have a thicker and more crisp taste, while dried shiitake mushrooms have been woody after sun exposure and are more chewy.
Therefore, if you want high nutrition and fragrant taste, buy dried shiitake mushrooms, and pay attention to taste, buy wet shiitake mushrooms.
3. How to choose high-quality mushrooms? Just keep in mind "3 do not buy" to ensure that you choose high-quality mushrooms.
A. Too small to buy
Mushrooms that are too small are either immature, stunted, and of poor quality, so they cannot be bought.
B. Too heavy do not buy
Even wet shiitake mushrooms should not be too heavy, it may be sprayed with a lot of water. Mushrooms of the same size are heavier and fresher. Dried shiitake mushrooms should be as light as possible, easy to store and save money.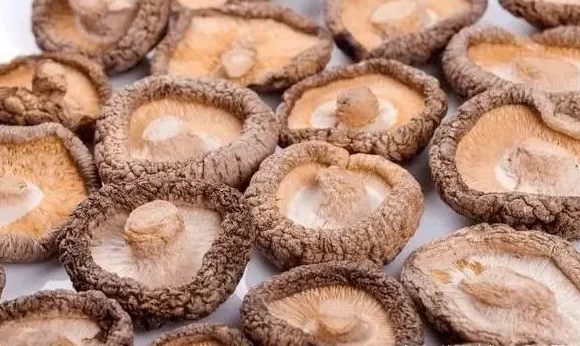 C. the color is not normal do not buy
Normal shiitake mushrooms are dark brown, but if they turn black, they have gone bad. And if the color is colorful, it is likely to be a poisonous mushroom, do not eat it, it may cause poisoning.
D. Do not buy if the smell is wrong
Normal shiitake mushrooms, whether wet or dry, have a characteristic aroma. If the quality is not good, there will be a sour and smelly smell. If there is a pungent smell, it may be smoked with sulfur.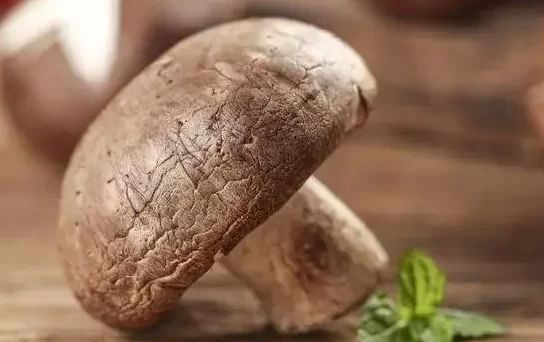 Now everyone knows how to buy shiitake mushrooms. As long as you remember the little knowledge shared above, you can easily buy high-quality mushrooms. Welcome everyone to leave a message and discuss. If you think the article is useful to you, please like, comment, forward, and follow me, so that more people can see it and let everyone learn together. Thank you for your support. See you next time
Read more tips about health and fitness http://www.growmorehealth.com