Some people leave a message saying that they practice yoga for about an hour every day for 2-3 years, but their big arms are still very thick, and they want to know why. If someone cares, let's talk about this together.Why is my big arm still thick and loose after practicing yoga for many years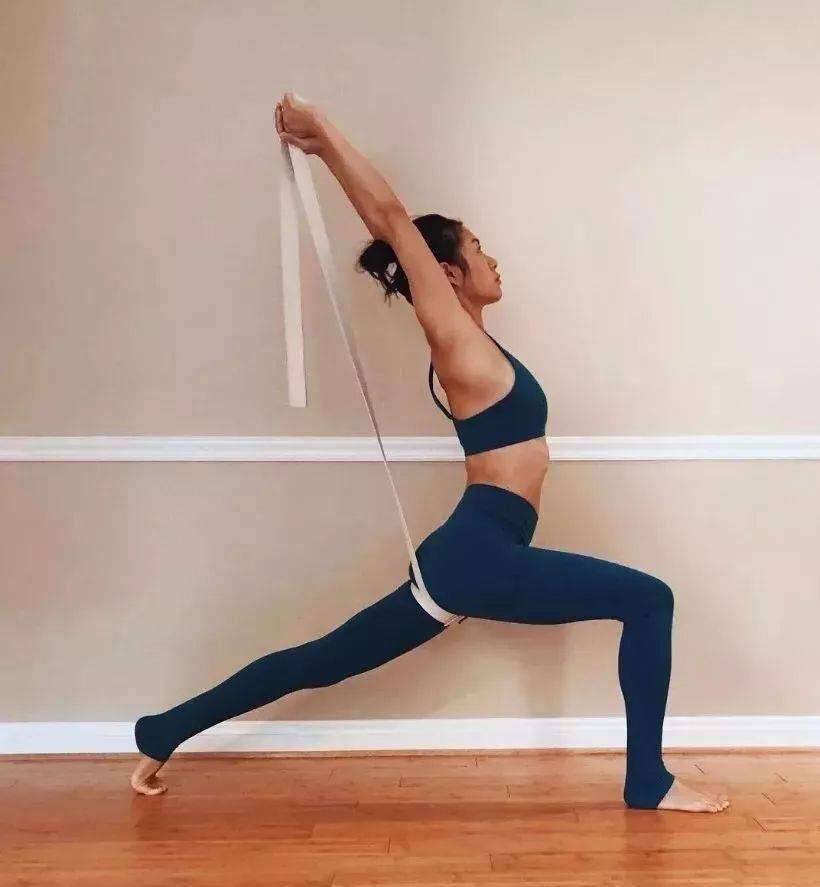 Of course, you can only express your own views. Welcome to leave a message and express your own opinions.
First of all, let's talk about the thick arms.
Slim big arms, of course everyone wants, especially in summer, the more we pay attention to the more we want, it is often what we don't have. It's understandable to want to thin your arms, but before you thin your arms, you must first figure out why your arms are thick. A few common reasons are briefly summarized.
1.High body fat, to put it bluntly, is fat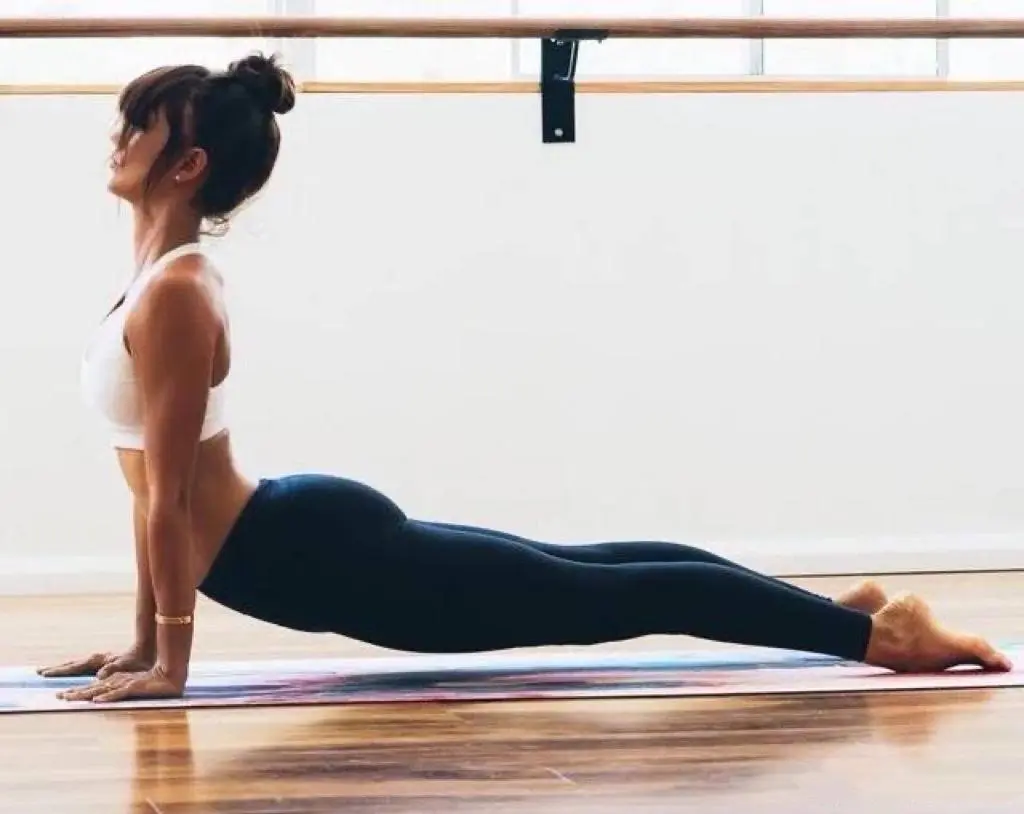 Don't just fix your eyes on your big arms, take a look at your waist, abdomen, back, thighs, these places where fat is easy to accumulate, whether they are also fleshy. If the body type, height and weight are originally fleshy, then it is normal for big arms to be thick.
If this type of people want to thin their arms, they need to focus on the whole body and lose fat first.
2.Age issues
The physical changes brought about by age should be accepted and taken seriously. The sagging skin caused by age can also make the arms look thicker.
Not only the arms, the sagging of the back will also affect the line of the big arms. If the area where the big arm and the back are connected, if it sags and the line moves down, the big arm will appear particularly wide and thick when viewed from the side. The same reason that sagging hips can make thighs look shorter and thicker.
Don't deny the changes that age brings to your body. If you don't believe me, go and find a girl around 20 years old who is the same height and weight as you. Even if they are fat, their arms will be thick with a ruler, but they won't The thick one is so eye-catching and prominent because it is uniformly compact and raised.
If you want to thin your arms, you can do some strength training appropriately.
3.Caused by life work or a lot of strength exercises.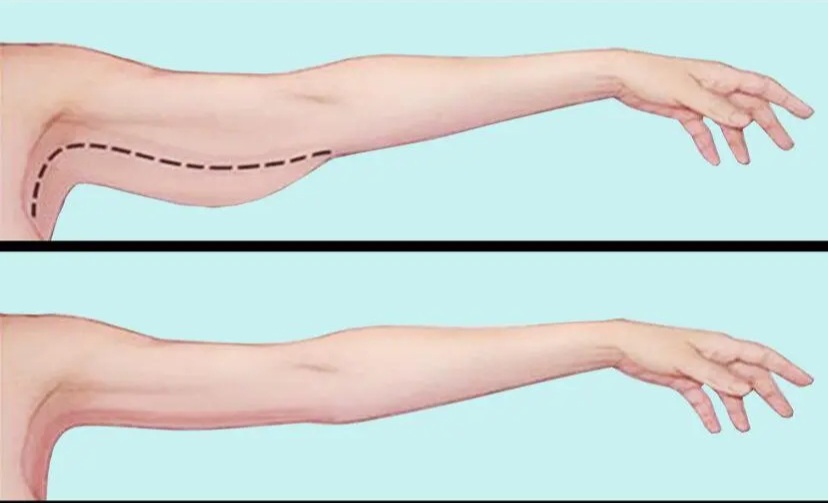 In this category, you may use the large arm muscles a lot in your life and work, or go to the gym to do a lot of training that uses the arm muscles. To put it bluntly, the arm muscles are used a lot, and the muscles are developed and thick.
If the reason is life and work, I can only suggest that you stretch, relax, and stretch more in your spare time.
If you don't have a lot of exercises specifically for arm strength, it's not very likely that you just practice yoga and develop this muscle, so that your arms look very thick.
1.Back training is helpful for thin arms.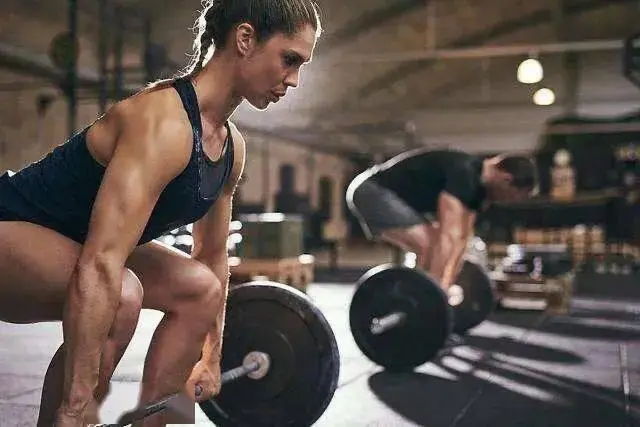 We mentioned earlier that the age factor can cause the back muscles to sag, which can cause the line between the back and the arms to shift down, causing the big arms to appear wider and thicker. So doing some more back exercises can help. And many back exercises also train the arms.
2.The muscles are attached to the bones.
This point has been specifically mentioned before. Many people have practiced yoga for a long time, but their arms are still loose.
There are many arm movements in yoga, but not everyone's exercises involving arm movements are effective. Many people's arms are only used to pose and have never been activated, especially the big arms.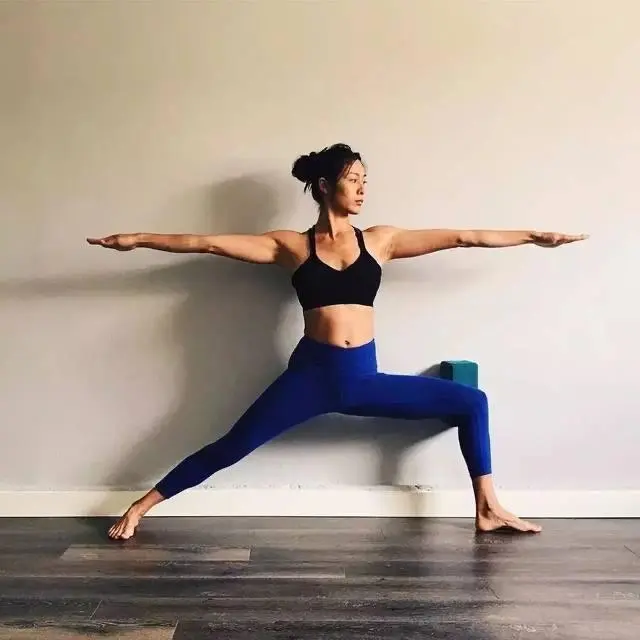 For example, in the arm lateral raise that is often encountered, many people just raise their hands, and the bones are supporting you in the shape of the lateral raise. The muscles are only hung on the bones and are not activated at all. Touch your arm or take a photo. Looking in the mirror, the muscles are all loose and shaking. What we saw in class was most of the people's arms, just limp where they were placed. Such exercises are useless.
In all arm movements, you need to let the arm muscles stick to the bones, and actively approach the bones to wrap the bones, which is what we say to activate the muscles.
3, some bad practice habits.
1. to shrug
We all know that shrugging makes the shoulders and neck tense, which makes the trapezius bigger and the neck thicker and shorter. Shrugging can also weaken the involvement of arm muscle strength, especially in arm support-type poses.
2. Not used to extension.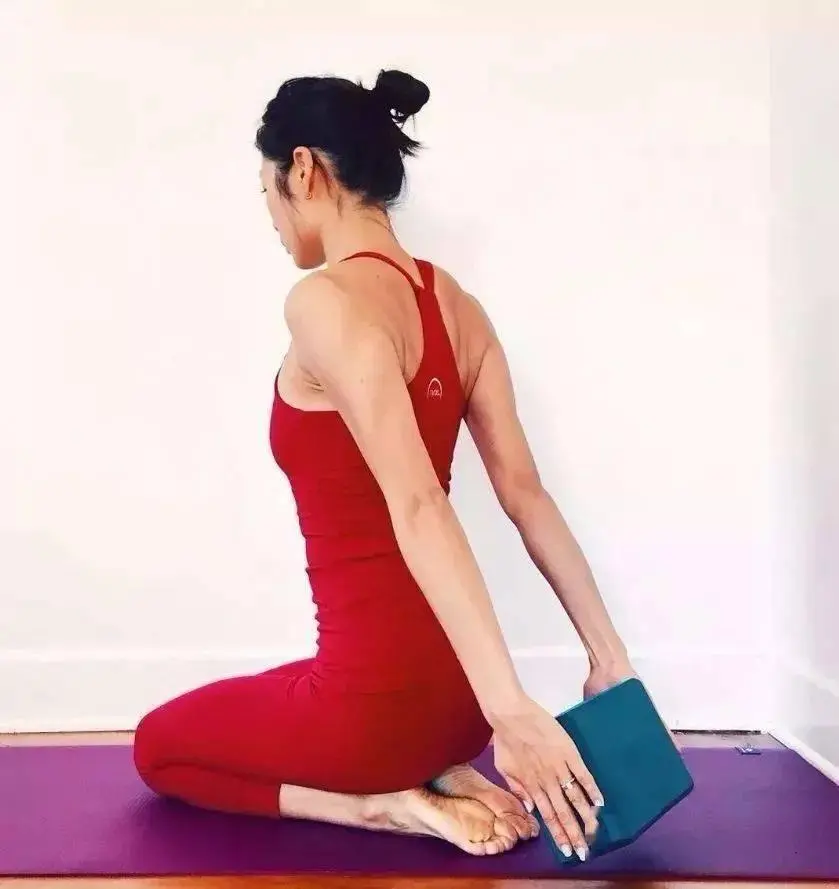 Previously, I shared in the why the muscles on the front of the thigh are not stretched enough, the muscles will become shorter, and the shortening will not only protrude but also become thicker.
I think this is also one of the differences between yoga movements and fitness movements.
Read more tips about health and fitness http://www.growmorehealth.com